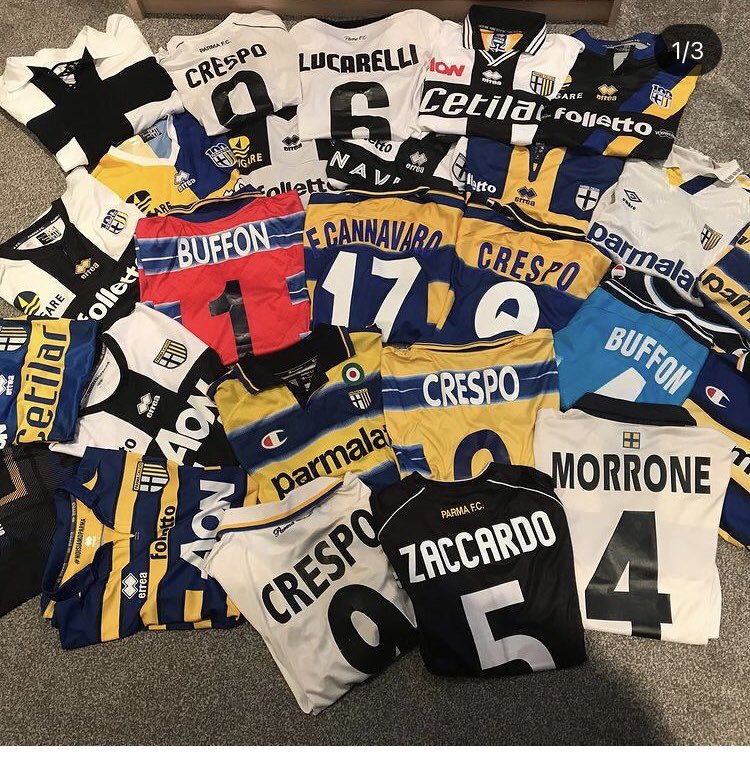 Giovanni is from Ayr, Scotland and supports Parma in Italy.
In this episode, I speak to Giovanni Dougal of @solo_parma, who lives in the seaside town of Ayr, Scotland.

His journey with the club begins on a Sunday afternoon, where he watched a seventeen year old Gianluigi Buffon making his debut for Parma against AC Milan. A Milan side that featured Roberto Baggio and George Weah. The game ended in a draw. It inspired Giovanni to play as a goalkeeper.

Parma fans have seen their fair share of turmoil but at the same time they've also had some talent pass through those doors. Baggio, Zola, Cannavaro, Stoichkov, Crespo and Thuram have all featured for the club.

Giovanni's Club Legend is Allessandro Lucarelli.

He tells me the story of how Lucarelli promised to stay with the club after Parma were refounded in Serie D.

And under his captaincy, led them back with a record three straight promotions to return to Serie A in 2018.

He goes on to tell me about the back line of Riccardo Gagliolo, Simone Lacoponi and Bruno Alves, And why their contribution is sometimes overlooked.
Giovanni is hoping in the years to come, Yann Karamoh will make an impact for the club.

He reminisces about the 2006 World Cup, which Italy went on to win.

He tells me a fantastic story of a Lucarelli armband that the club sent him. Have a look at them on our Instagram page.
To learn more about the club and their fans, do visit www.parmafansworldwide.com.

To subscribe via your favourite podcast platform click here.