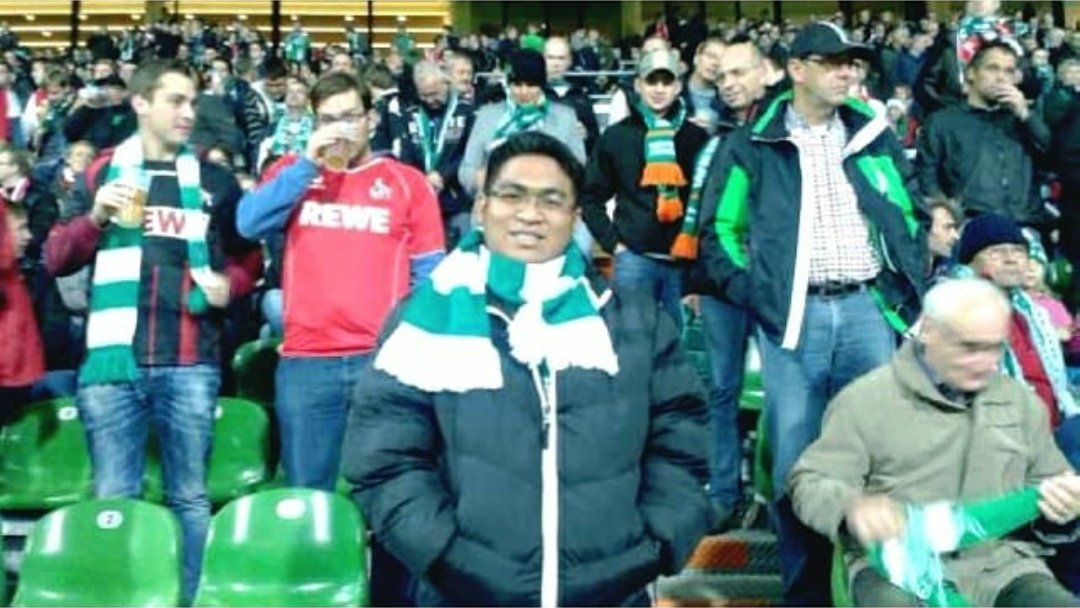 Wan is from Malaysia and is a supporter of SV Werder Bremen in Germany.

With the Bundesliga resuming after the COVID 19 outbreak, it seemed like the perfect time to speak to a fan of the German league.

Wan (@wanfarlee) is from Malaysia and has been a Werder Bremen fan for 17 years. His story begins when he first saw the name at the top of the Bundesliga table in 2003, they went on to win the double that year. Call it luck, coincidence or just destiny when in 2014, his job gave him the opportunity to visit Bremen. Where the matchday experience had a huge impact on him, eventually learning to sing in german!
He spoke about his club legend, Claudio Pizarro who has four stints with the club. Who continues to play and score for the club. We also discussed how as a fan he is sometimes disappointed by the dependence on stats and data when it comes to selecting a player. Philipp Bargfrede and Kevin Möhwald are the two names he picked as players who are sometimes overlooked and don't receive their due praise from fans. Werder Bremen's has a history of picking talent very early (Ozil, Kevin De Bruyne and many more), Wan believes Luc Ihorst is one such talent who is going to be a star in the future.
He spoke to me about the up and downs of being a Werder Bremen fan and why is it better than being a Bayern Munich fan.
A game that left him disappointed was against Bayern, where Bremen lost 6-0, but he saw a lot of heart in the players that day. And the game again Dortmund is one of the best Bremen matches he's watched. He also talks about why his Werder Bremen scarf is so important to him, and the impact it has when he meets other fans.
I also ask him what this journey of being a fan has meant to him after seventeen years.